Erin's Story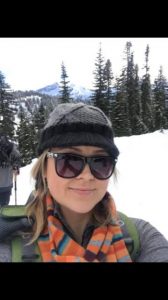 Erin was a Little in the Big Brothers Big Sisters Community-based Program when she was a child. She describes her younger self as very shy and very quiet. Spending time with her Big Sister helped her feel more confident and comfortable speaking to others and sharing her opinions. As an adult, Erin re-connected with her childhood mentor. Erin realized that her Big had shaped who she is. Erin says that with her mentor she, "had an opportunity to see outside of my bubble and explore things I might like." She hadn't even realized the scope of her mentor's impact on her life until she was an adult!
Erin wanted to return the favor by becoming a mentor for a youth in her community so she signed up to be a Big. She says she wants to help a youth, "explore her interests and make her feel wanted and special." Erin has now been matched with her Little* for over two years! Her Little says that Erin is "the best Big Sister because she is really, really nice."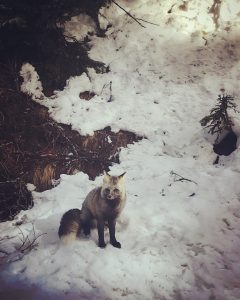 Erin's Little loves animals, especially foxes. Erin and her Little joined Big Brothers Big Sisters on a snowshoeing activity. Her Little was deeply hoping she would get to see a fox. It wasn't likely, but Erin talked to her Little about the possibility. Low and behold—as our caravan of matches was coming up to Paradise at Mt. Rainier—who should be sitting alongside the road? It was a fox! Erin and her Little were ecstatic! It is little moments of magic like this that our mentors get to ignite and empower every day! 
*For this Little's privacy, we are not sharing pictures or the name of this Little.